Hot Damn! With the "The Dungeon Keeper" we have the pleasure of finding four Amazons 'attired' as they should be!
It seems that Morgane caught the assignment of keeping tabs on several prisoners.
I have to suppose that under normal curcumstances, being a prison guard is only slightly less tedious
than drawing ether sentry duty or - perish the thought! - "K.P."
So one can hardly blame Morgane for seeking ways to liven things up a bit ...
And yet it seems that Averia, Saphyra, and Shemina did!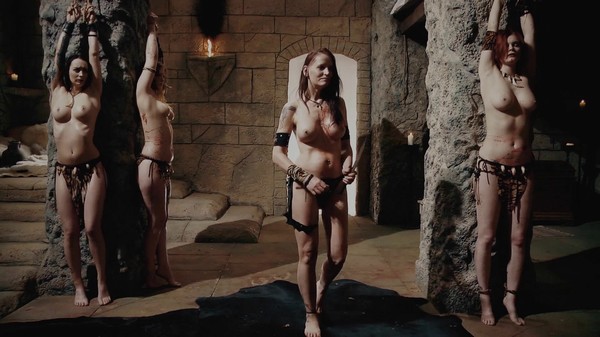 http://unclebucksblog.com/menu.html
Buck's Blog