.
......
"Darkwing 8: Takedown - Part 2"





...
(Extreme Version)
Here's one electricly charged choke and "poke-her"
Tri-Fecta
beat-down & kill title from Bluestone comes…
"Darkwing 8: Takedown - Part 2
from his very talented U.K. unit. .
...
(For Preview
CLICK HERE
)
Blue's Synopsis
In this epic all-action episode, Darkwing takes on Deadkill, the Red Ribbon Strangler, and a new electrified villain
named Bloodletter! As usual, Yvonne is perfect in the role of Darkwing... confident, beautiful and talented...
but these three villains tag-team her, wearing her down, until only she and Bloodletter are left standing.
Then, he punishes her, zapping her between the legs, ripping open her top and zapping her naked breasts, then
lifting her over his head and breaking her back on his knee.
Yvonne is thoroughly punished before she is finished off with a sword through her naked chest which is then
electrified to add an extra bit of jiggle to her erotic death scene!
This one should be at least 2 episodes, but we wanted to bring it to you as one awesome epic instalment!
G-Man's Review
Sorry if this is starting to sound too redundent… Like almost every other Bluestone U.K. production,
"DW8pt2"

is another awesome release.
Over all and if I had not said this before… I'll say it now… (even if by a narrow margin at this time :- ) Blue's U.K.
theater group / crew is "THEE" BEST in the Death Fetish production business.
They excel in every category… acting, directing, editing, costumes, FX/CGI and best of all…almost every actress
is DDG or at least beautiful!!!
Here, DW8pt2 is also no exception… as in Part One, it stars the "all woman head to toe" Amazon… Yvonne who
now has to fight to the death by first having to get by Red Ribbon Strangler Deadkill (Cara Swift) and then to
Bloodletter to seal her doom!!! But before we get there… there's plenty of wall to wall action with Darkwing having
a very punishing fight through it all.
Her marathon ordeal is well choreographed display of sight & sound by director Julian Morrow, providing plenty of
realistic looking knock-out drag-out action and re-action. Showing Yvonne giving and taking massive punishment
by taking plenty fist and kicks to her face, crouch and body that has even the viewer saying "OUCH"!!!
Not to mention a fine choking round scene she withstands from Red Robbin before dusting him off before winding
up with a head to head with an all new vilian… "Bloodletter".
With Bloodletter, the series is taken to a whole new "shocking" level!!! Literally!!! For this latest villain is a walking
taser of death and causing Yvonne into giving her most riveting death scenes to date!!!
Yes, this electric-zapping fiend lights up the screen giving Darkwing deadly doses of shocks on top of his relentless
beat-down of the doomed heroine.
The CGI-FX effects are truly eye-popping! Realistic!!! ….especially coupled with her stunned facials & body jerking
acting reactions to each jolting episode from Bloodletter!!!
Yes, yes, yes… a jiggling sight that has to be seen!!! Which only a hot body like Yvonne's full figured body can give!!!
But this is not yet the end to our dazziling beauty… after wearing her down he removes her cowl and ripping her top
open and exposing Darkwing's fine assets and continues to give her more of his same shock treatments
to then finally cracking her back and then ramming a lance through Yvonne's chest, all the while
continuing electrocuting her until her body lies lifeless!!! Just an AWSOME, AWSOME final scene!!!

Summery
A very highly polished video production that's (belive me!!!) way, way under priced below $20.00 (or $25.00 for parts 1&2) U.S!!!
Do you like super-hero beat-down and then kill scenarios… WHAT ARE YOU WAITING FOR!!! BUY IT!!!
If you can't get a rise from this video… then you must be dead or gay!!!
A real no-brainer for the death-fetish super heroione fan!!! Another "MUST SEE" video!!!
Of course G-Man rates
"Darkwing 8: Takedown - Part 2"
as a "MUST HAVE"!!!
..





(5 out of 5)
CLICK HERE
to see a preview.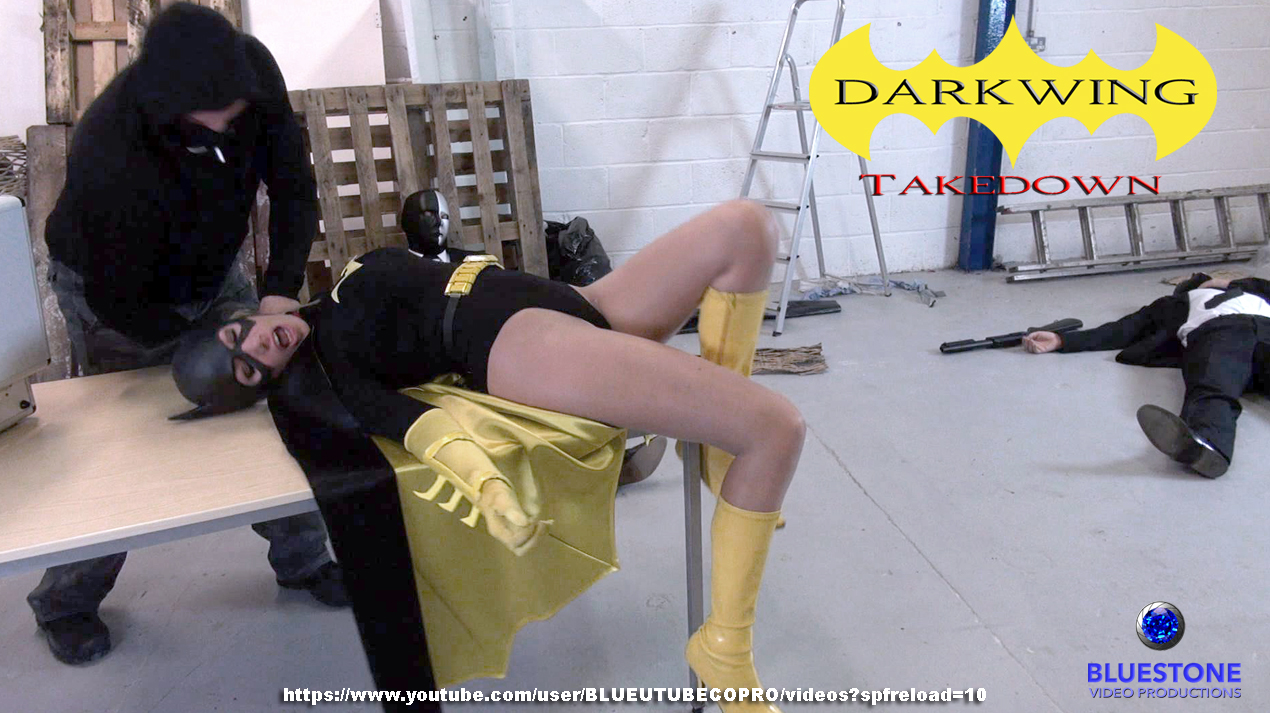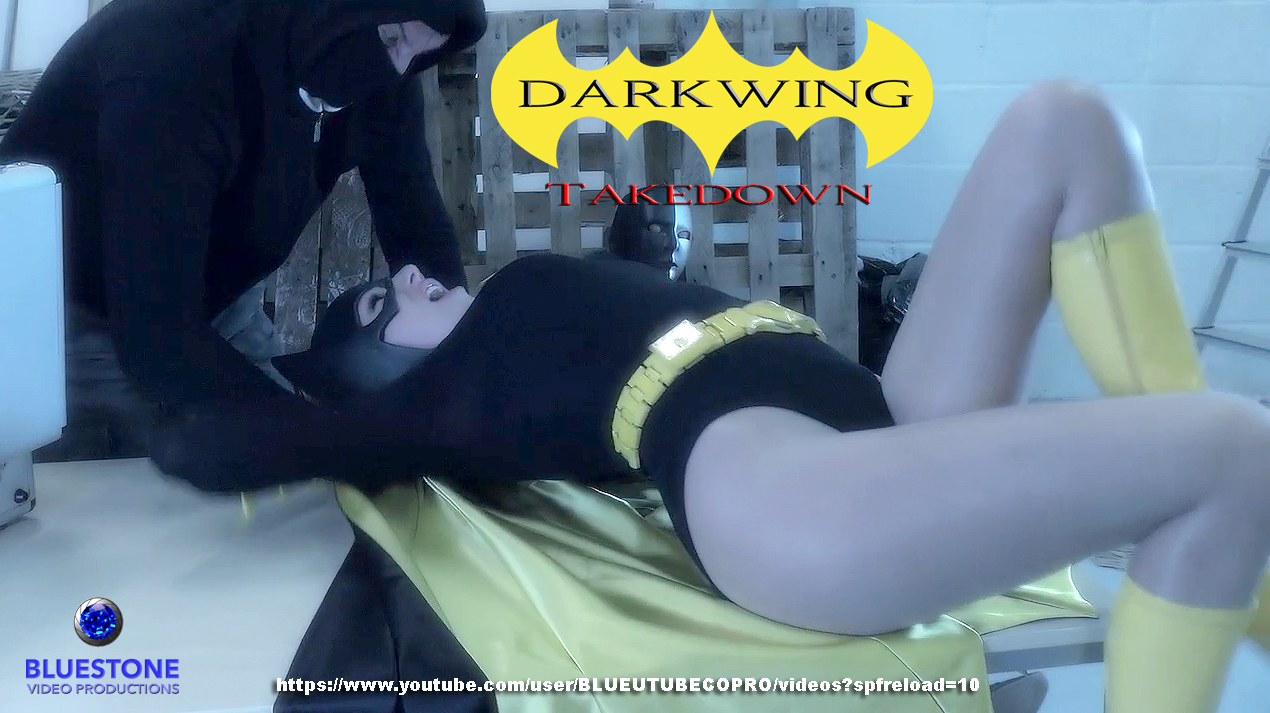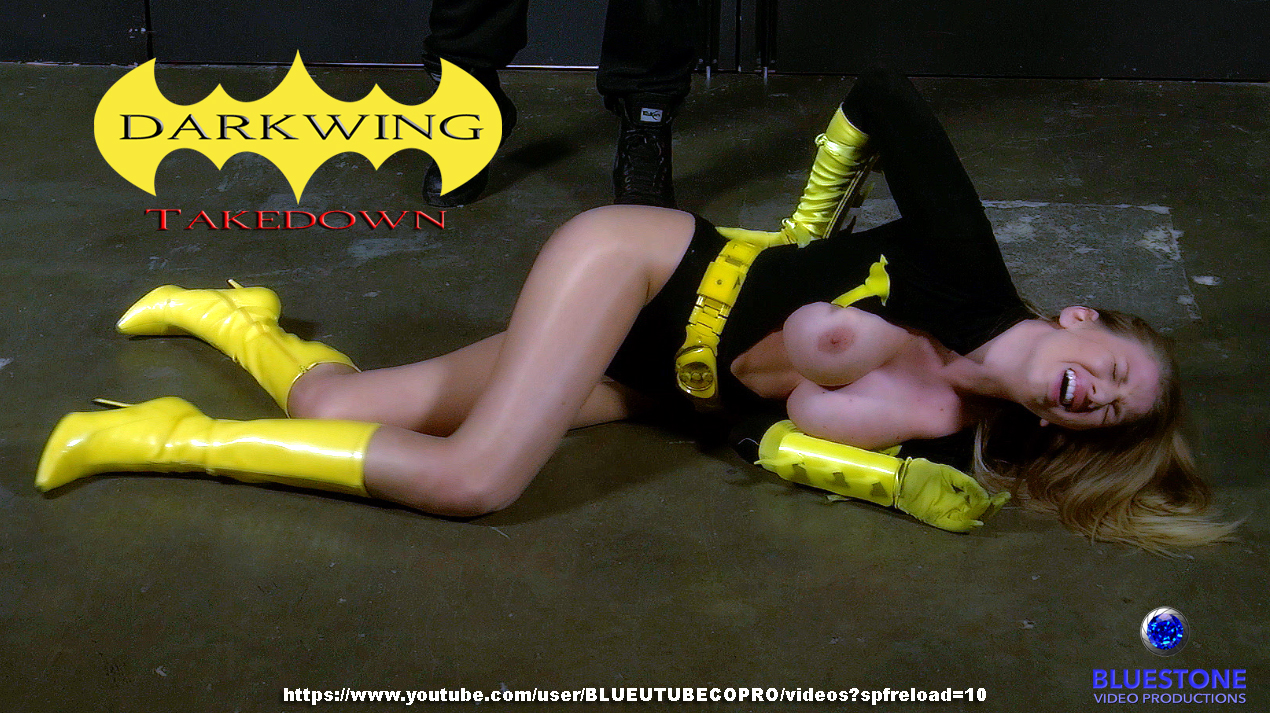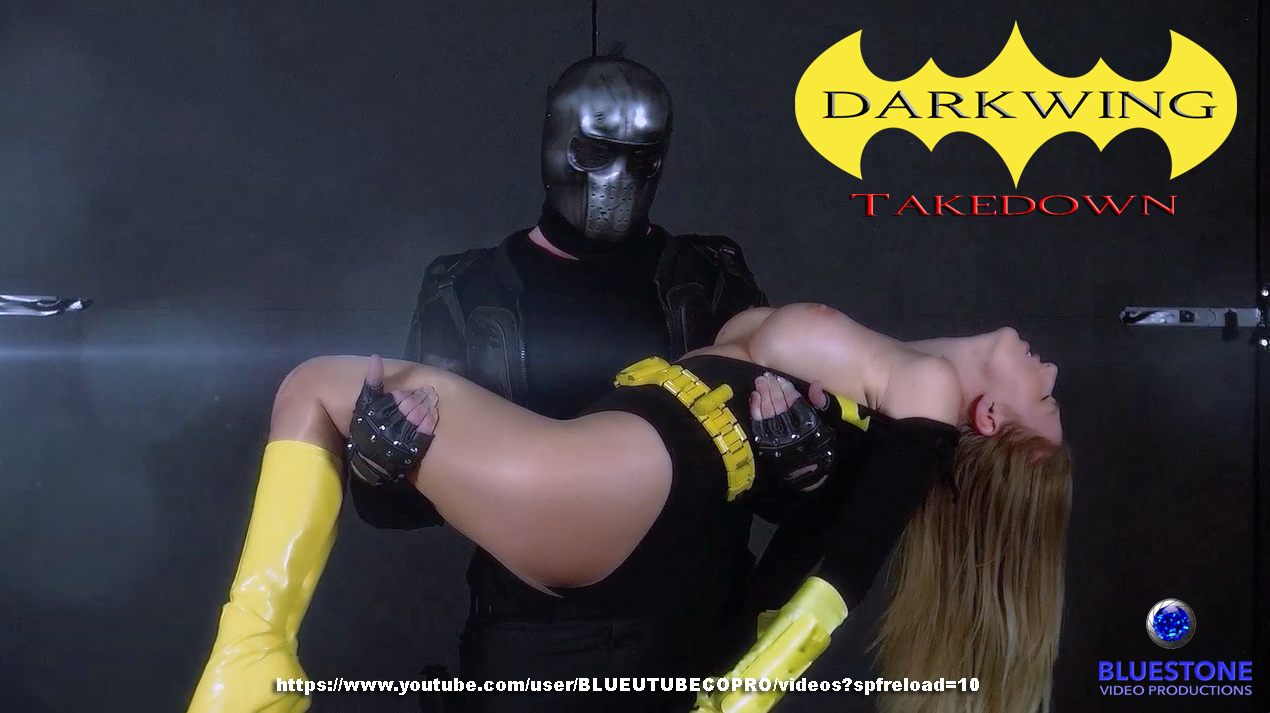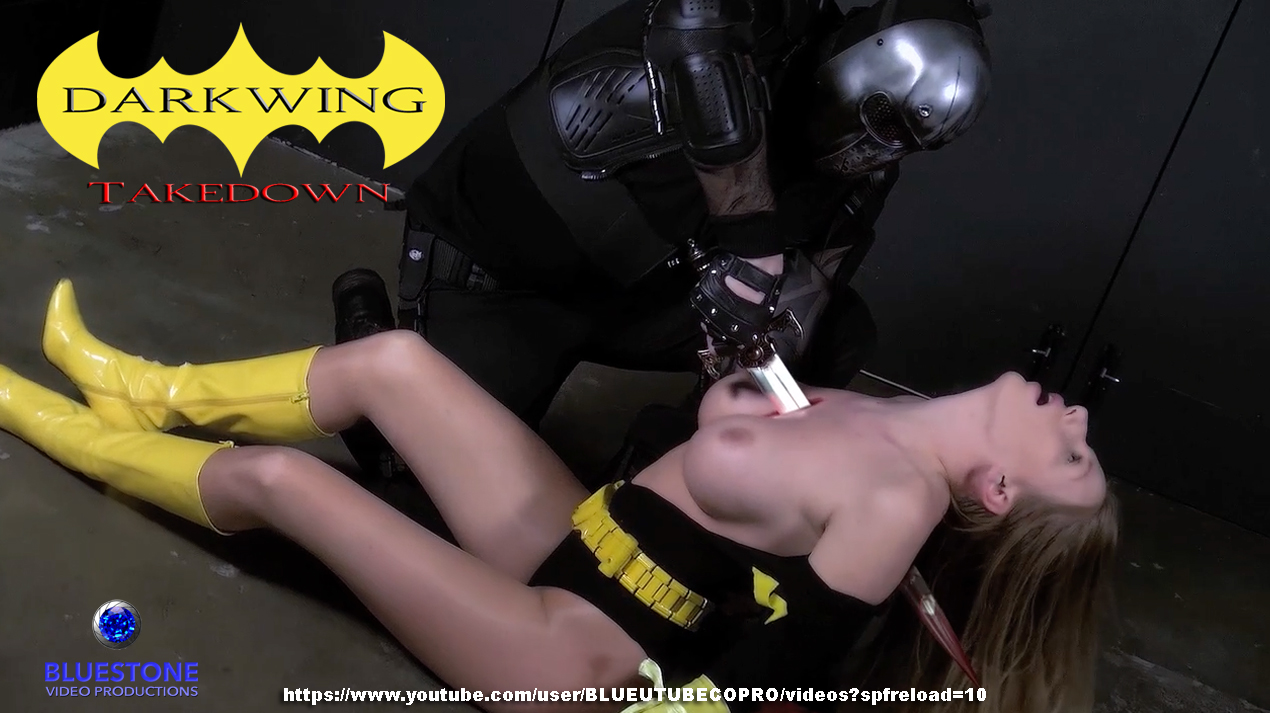 ..