Another December Special
Special 2
Just a Love Nest
$7.00
Amira wants to exact her revenge on Laura for killing Angie. She invites Laura to her simply furnished love nest and seduces her. They engage in foreplay, but before either really get off, Amira shoves the barrel of her gun deep into Laura's beautiful, naked belly and drills her dead center. Laura's expression changes from pleasure to both shock and surprise as the bullet rips into her. She rolls off of Angie and partially off the bed and dies unceremoniously with her chin between her breasts. Amira makes sure she's dead, then lays Laura out on the floor for all to see.
Animated GIF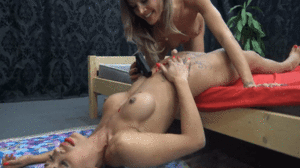 Collage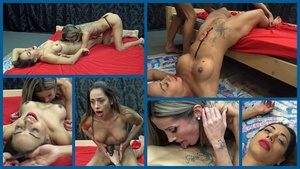 PICs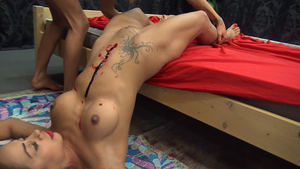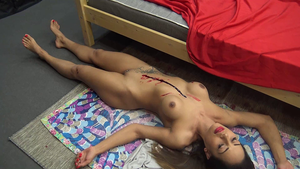 This video can be purchased at the Nicheclips store,
Sophie's Fantasy Art.
http://nicheclips.com/shop.php?store_id=73