PANTYHOSE MANIAC PART 2
3 LONG MURDER SCENES!
CUSTOM
«Scene 2 is also incredible of course, the first part showing Mira and Polina having devious activity together is very exciting, and i definately loves what you did with the banana! definately much more interesting than dildo ! well done, and thank you for this upgrade (improvement point : adding nose pinching to the choking to make it look like more realistic and also having polina tied to the bed, so she can't defend herself).
The second part of the scene with Annabelle is also one of my favorite, love the police costume, the props, the action, Annabelle is a very talented actress and i really LOVE her death stare !»
From Customer's Review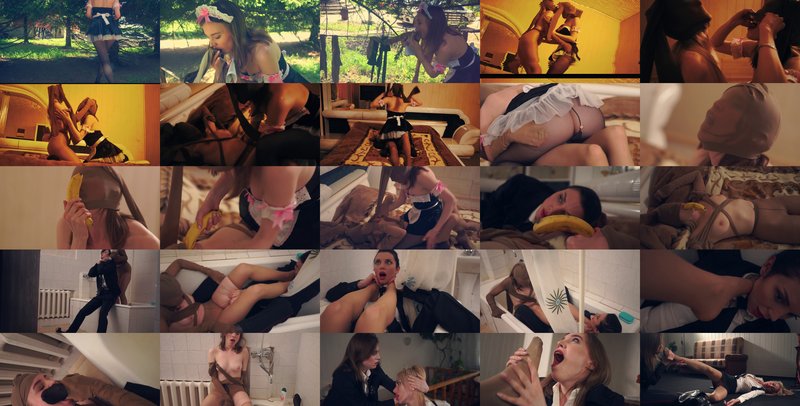 FETISH ELEMENTS
Strangulation, Choking, Neck Break, Pantyhose Fetish, Choking With Plastic, Choking With Legs, Foot Fetish, Masturbation With Dead Girls's Legs
PLOT
It's another chapter about Pantyhose Maniac adventures. Three great murder scenes!
IF YOU LIKE THE VIDEO PLEASE CHECK OUT
PANTYHOSE MANIAC PART 1
SUPER ANNABELLE 2: WARLORD
Starring: Annabelle, Max, Archie, Actor
FETISH ELEMENTS
Superheroines, Bloody, Gory, PUSSY DISTRUCTION, Beating, Cruel, FemDom, Woman In Peril, Chloroform, Extreme, Fighting
«Hey man, thanks for the video, definitely much better
The action was good, the story was followed, the make up was perfect and the damage to the costume was excellent.
Annabelle's acting was good, but not as convincing as Mira, which is why I'd like to switch to Mira».
Customer's Review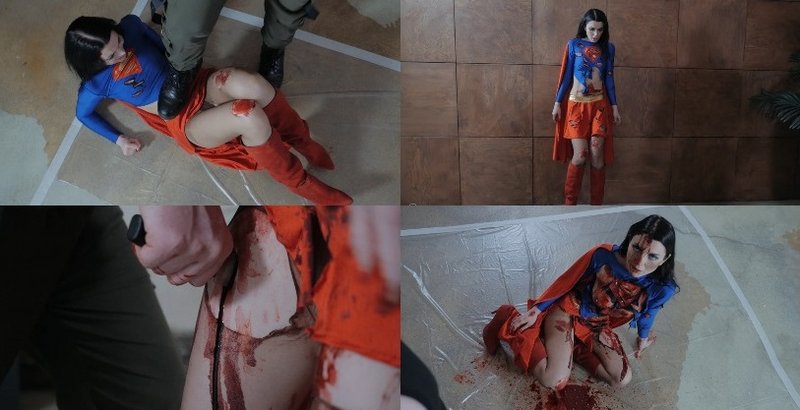 Super Annabelle - Warlord
Supergirl wakes in a sweat, confused by what she just dreamt, was that a vision, or the steak she ate last night acting up on her. She gets up goes to the washroom and washes her face. As she dries her face she gazes the mirror and remembers a dream a long time ago that changed her life forever
IF YOU LIKE THIS FILM PLEASE CHECK OUT
BLOODY SUPERGIRLS: SUPER GIRL ORIGIN
BLOODY SUPERGIRLS 2: WEEKLESS
DANGEROUS SPY MISSION 2
CUSTOM
STARRING: Mira Green, Judi
«Excellent video! Again you were able to take a simple script and make a great short spy style film.»
Customer's Review
A spy has been sent infiltrate a location. She will sneak inside and come across one guard on patrol. The spy will contact her boss and ask how to proceed, her boss will inform her to eliminate the guard and take their clothes as a disguise. She waits until the guard has turned away from her direction then sneaks behind and strangles them. After the guard is dead she will drag them away somewhere private and undress the guard. The spy then dresses in the clothes of the guard. After that, they will make sure the body is hidden, check their surroundings, and then leave the scene. The film ends showing the guard in different angles.
- Location can be: office, house, mansion, etc.
- Guard is has handgun or SMG
- Strangle scene is done with a garrote, has no blood, and should be 1-2 minutes
- Two models: Judi and Mira Green, in either role
- The spy and her boss can communicate through radio or phone
- When undressing the guard the spy will do it slowly, they are not in a rush
- After the spy is disguised as the guard and leaving, they will try to act natural, pretending to be a guard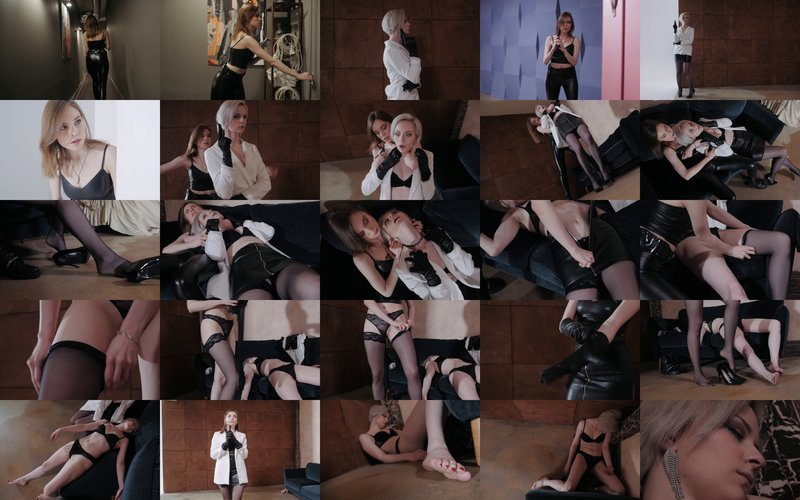 YOU CAN PURCHASE IT HERE DIRECTLY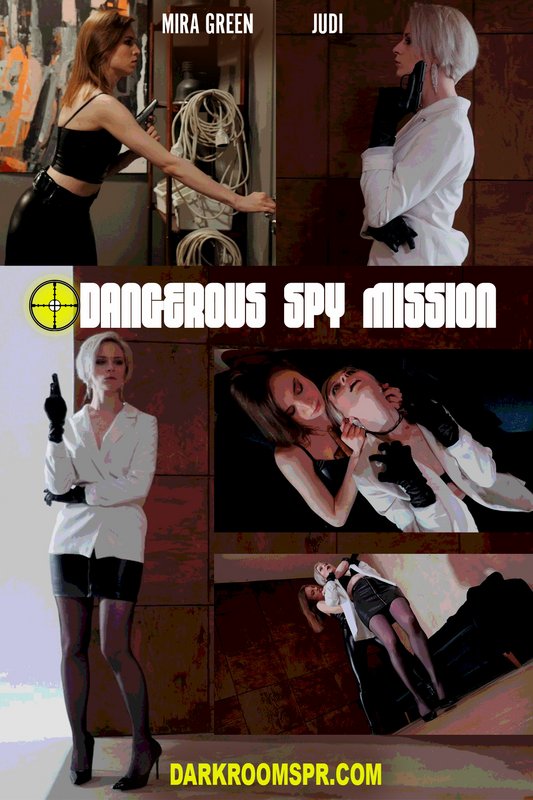 https://gum.co/YEGHy
IF YOU LIKE THIS VIDEO PLEASE CHECK OUT
SPY IN THE SECRET MISSION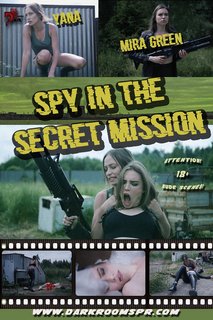 https://gum.co/NpnZtN
YOU WILL PAY
38 MINUTES LONG!
4 LONG SCENES!
6 DEATH SCENES TOTAL!
CUSTOM
«Hi Ugine, you have created a masterpiece this time too. fantastic and good actresses. you ran the script to the letter, like last time. The long wait was rewarded. Film quality. you are great. Indeed...».
Customer's Review
STORY
Judi is a powerful business woman. Rich, overbearing, hated and feared by all. She doesn't trust anyone, she tends to spy on all his employees. 2 of her collaborators, Scarlett the secretary and Polina Wood the waitress talk to each other, speculating on how it would be nice to eliminate their boss and in what ways. Will they carry out their plan or will they remain just fantasies?
YOU CAN PURCHASE IT HERE DIRECTLY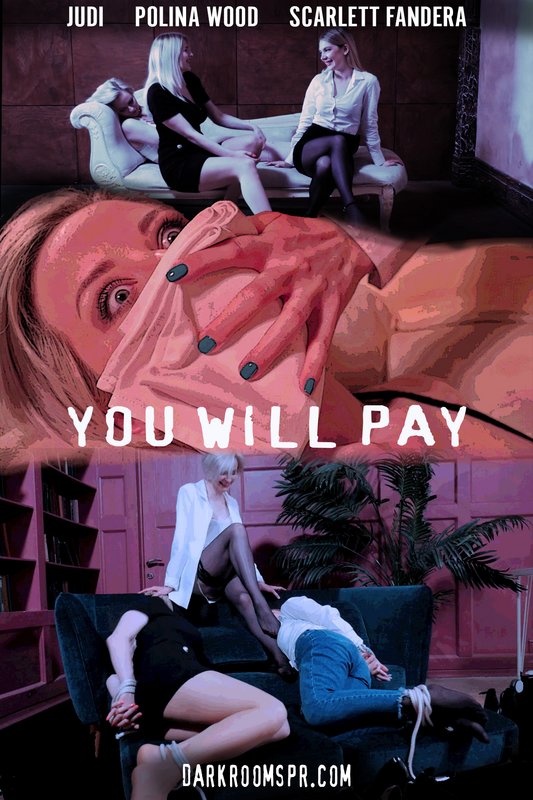 https://gum.co/weaoDe
IF YOU LIKE THIS MOVIE PLEASE CHECK OUT
YOU MUSTN'T TALK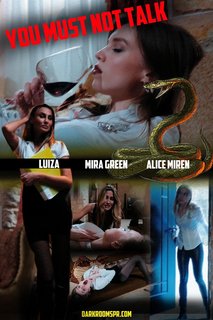 https://gum.co/HwyAF
Please check our stores:
http://nicheclips.com/shop.php?store_id=145
http://nicheclips.com/shop.php?store_id=153
http://nicheclips.com/shop.php?store_id=144
http://nicheclips.com/shop.php?store_id=152
https://www.genrevideos.com/
(Crime House)
http://www.deadsexyclips.com/0001069/index.php
https://www.darkroomspr.com/buy-darkrooms-films
https://www.darkroomspr.com/toxic-moon
We update our photostories and some movies at
https://www.patreon.com/darkroomspr
Please support us!
For any questions, updates, orders
www.darkroomspr.com
Darkroomspr@gmail.com
Welcome with your custom ideas!